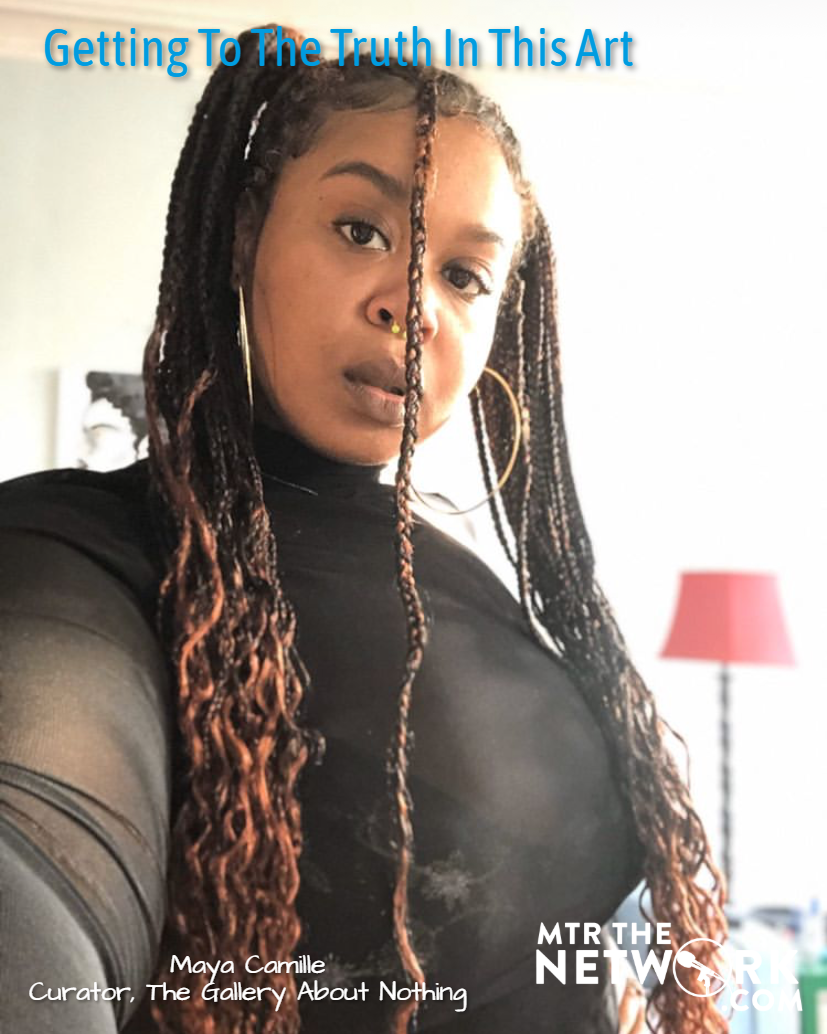 Baltimore is for artists, Baltimore is for Art Galleries
On an all-new episode of Getting To The Truth In This Art Maya Camille, curator of the Gallery About Nothing stops by to talk with Rob about local creativity, inspiration, and culture.
As a young poet, Maya connected with the owner of The Incredible Little Art Gallery, where she would go on to learn about the serious side of business and entrepreneurship.
Now, several projects and galleries later, Mya is helping other artists gain exposure through exhibits, interviews and social marketing with sights set on opening a new gallery in Houston.
Maya's creativity and energy are deeply rooted in her hometown and she won't stop until everyone recognizes Baltimore for the pillar of culture that it truly is! Later, Mya answers questions about favorite local artists, clique culture, and consistency with your art form.
Be sure to check out The Gallery About Nothing located at 805 E. Baltimore Street in Baltimore, MD.
Remember 'Sell Art, Not Drugs'.